UPDATE: Lawmakers approved a concurrent resolution last week that requires Governor Wolf to terminate his COVID-19 emergency declaration, clearing the way for businesses to reopen safely statewide. The measure would not affect the state's ability to receive federal funding or impact the ability of Pennsylvanians to receive unemployment and other federally funded benefits.
To date, the governor has refused to do his Constitutional duty to end the disaster declaration. Senate leaders have petitioned the courts to force the governor to end his emergency declaration, and the state Supreme Court is expected to hear oral arguments on the case in less than two weeks. Unfortunately, this means that until the issue is settled in the courts, all of the governor's current orders remain in effect. However, this could change if the courts rule in favor of ending the declaration. In the meantime, I will continue to share information on the governor's orders and guidance for informational purposes only until the State Supreme Court weighs in.
In This Update:
What I've been up to
Hearing Explores Accountability, Equality in Law Enforcement and Criminal Justice System
Senators Question Timing of PA Turnpike Layoffs
Workshop Discussion Details Devastating Impact of COVID-19 Policies
Grants Available to Meet Health and Safety Needs of Students
New Funding Available to Provide Relief to Dairy Farmers
Training Program Supports Elder Abuse Reporting
Capitol Reopens to Visitors on Monday
Change in Restaurant Industry Guidance Supports Small Breweries
---
What I've been up to
This past Wednesday I volunteered with the Caring Cupboard in Palmyra. I would like to extend my thanks to Sheila Ulrich, Executive Director of The Caring Cupboard, and everyone else there on Wednesday for the hard work they do every day and for welcoming me and my staff to volunteer with them. The Caring Cupboard does a weekly food distribution at Encounter Church of Palmyra . Thank you again for having me, your community appreciates the wonderful work this organization does!
On Wednesday evening, I also had the opportunity to participate in the graduation procession for Palmyra Area High School Senior Class of 2020. I would like to extend my congratulations to the senior class of 2020 for all of the hard work you've put in to this well-deserved accomplishment. I wish you all the best in the future. Your families and your community are proud!
Tomorrow, I will be volunteering again with my staff at the Mt. Lebanon Cemetery from 8:30 – 11 am to help clean up the grounds. All are welcome to join!
If you are able to bring your own shovel, gloves, or weed whacker it would be helpful as the cemetery only has a few to give out.
I want to again thank the individuals who came out last weekend. It was great meeting everyone. I look forward to seeing everyone again and meeting any new volunteers!
Hearing Explores Accountability, Equality in Law Enforcement and Criminal Justice System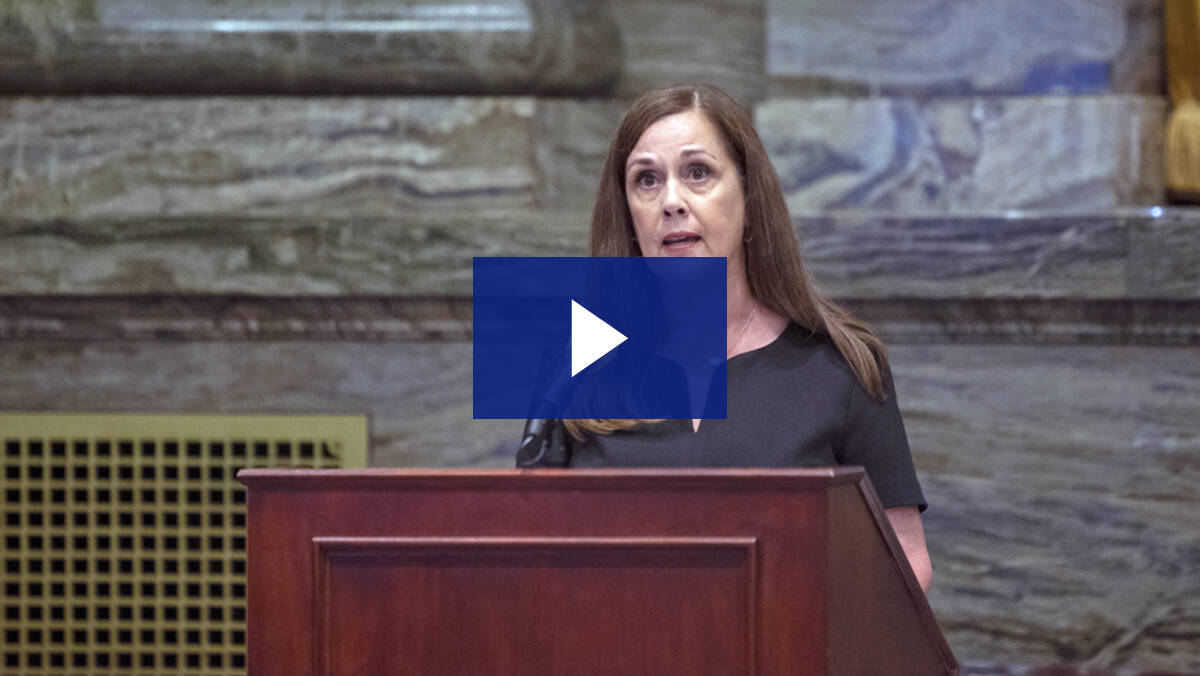 Two Senate committees held hearings on Wednesday and Thursday to gather input on potential reforms that would ensure accountability and equality in law enforcement and the criminal justice system. The hearings included more than 40 participants who shared ideas and perspectives on issues like improved police training, updating use of force policies, parole reform and the potential consequences of defunding police.
Testifiers on Wednesday included Pennsylvania Attorney General Josh Shapiro, district attorneys, the NAACP, ACLU and other activists. Experts in law enforcement, public safety and criminal justice testified on Thursday.
Video of the second day of hearings is available here.
Senators Question Timing of PA Turnpike Layoffs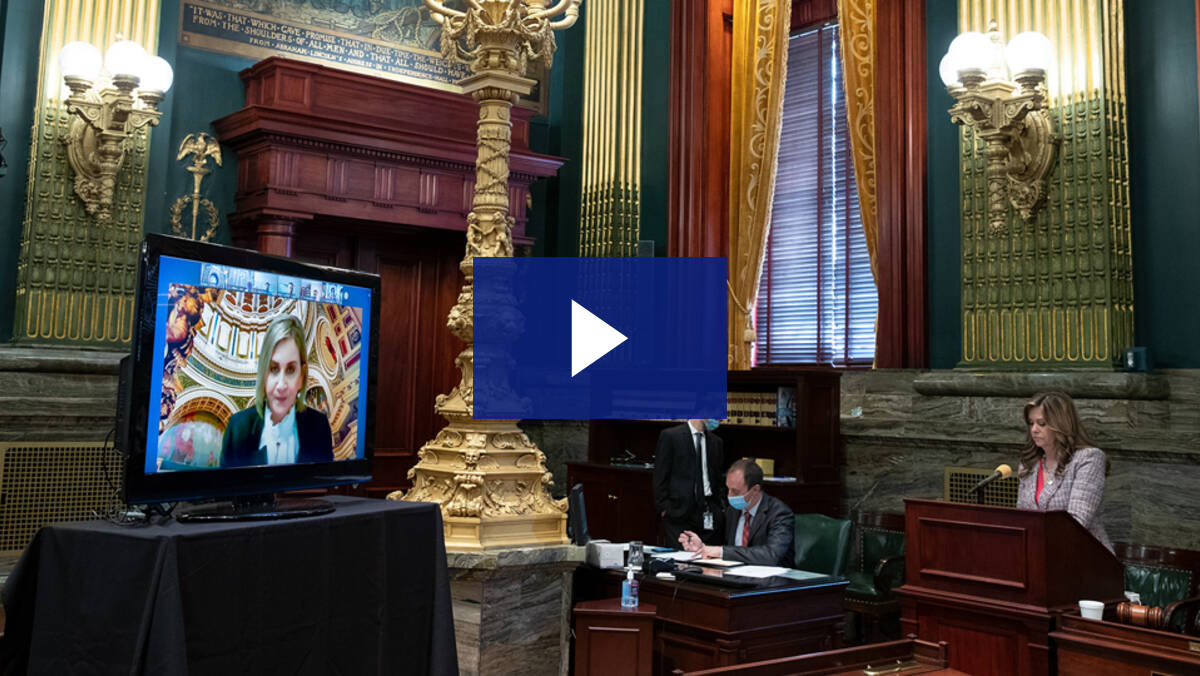 A Senate hearing this week raised questions about the timing of the Pennsylvania Turnpike Commission's accelerated plan to switch to an all-electronic tolling (AET) system and lay off nearly 500 employees. The layoffs were announced just two weeks after the Turnpike Commission ratified a new contract with employees. The contract would have protected the jobs until January 2022, but instead employees were left with just two weeks to find new jobs.
Workshop Discussion Details Devastating Impact of COVID-19 Policies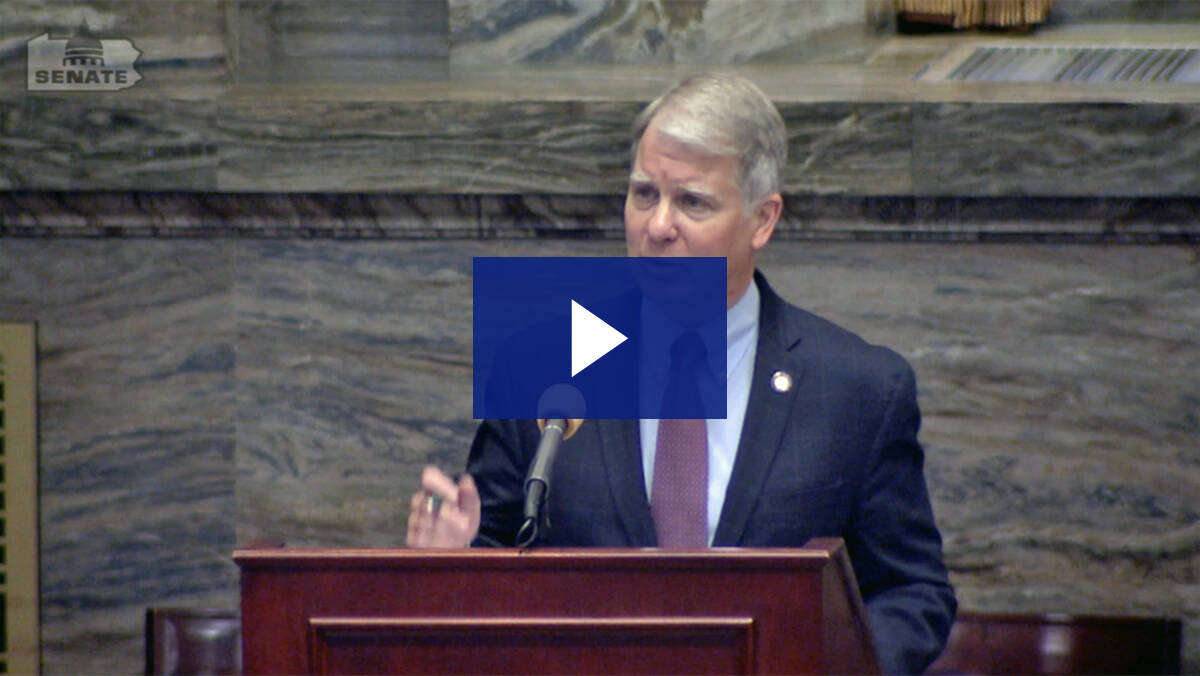 The Senate Majority Policy Committee reviewed the devastating impact of Governor Wolf's extended COVID-19 closure orders on northeastern Pennsylvania's economy and the resulting shuttering of businesses and local job losses during a workshop discussion this week. The discussion included state and federal lawmakers, as well as experts in health, industry and economic development.
The workshop also included a conversation about the amount of time it would take businesses to recover from the governor's shutdown – and the number of businesses that will never recover.
Grants Available to Meet Health and Safety Needs of Students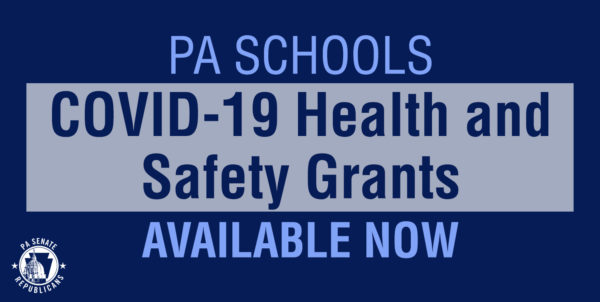 I supported a bill that was signed into law several weeks ago that dedicates a portion of the state's funding from the federal Coronavirus Aid, Relief, and Economic Security (CARES) Act to create a new grant program for schools to better protect the health and safety of students, teachers and school employees.
The application period for the new COVID-19 Disaster Emergency School Health and Safety Grants program is open now through June 30. The program is designed to help schools manage new responsibilities in light of the pandemic, including cleaning and sanitizing, purchasing supplies, training staff, modifying school facilities, providing resources for distancing learning and more.
In addition, a second grant program was created to support non-public schools. The new COVID-19 Disaster Emergency Targeted School Health and Safety Grants program allows Intermediate Units (IUs) to apply on behalf of non-public schools. Applications for that program must be completed by July 8.
I strongly encourage our local school districts, area career and technical centers, IUs, charter schools, regional charter schools and cyber charter schools to apply. More information on the grants is available on the School Safety and Security Committee's website.
New Funding Available to Provide Relief to Dairy Farmers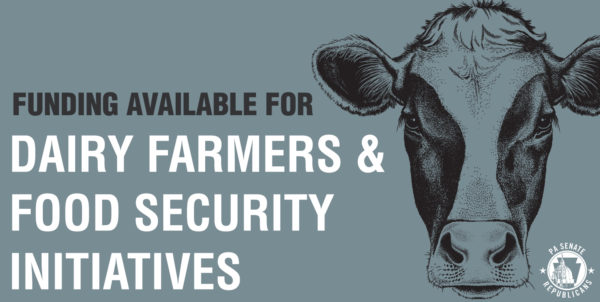 A new $15 million program will provide direct relief to dairy farmers who have been impacted by the COVID-19 pandemic. Dairy farmers who experienced financial losses resulting from discarded or displaced milk during the pandemic are eligible to apply here to receive financial assistance through the newly created COVID 19 Dairy Assistance Program.
An additional $5 million will reimburse dairy farmers who donate excess dairy products to the Pennsylvania Agricultural Surplus System.
Training Program Supports Elder Abuse Reporting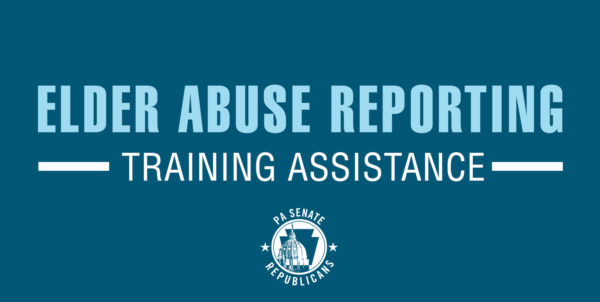 Pennsylvanians who are responsible for the wellbeing of older state residents can learn more about mandatory reporting requirements through a new training module created by the Department of Aging.
The training module takes about 30 minutes to complete and includes a great deal of information on how to protect older Pennsylvanians against abuse and neglect. Anyone with an existing account on the Department of Aging Learning Management System can access the training module here. Individuals who do not have an account can request one here.
Capitol Reopens to Visitors on Monday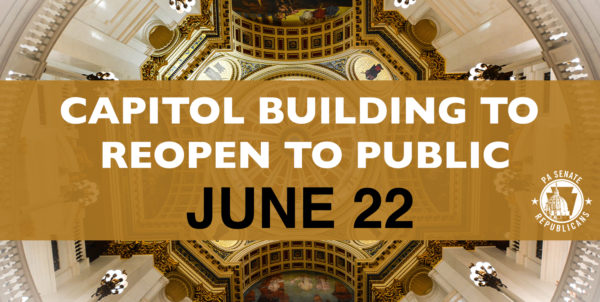 The Pennsylvania Department of General Services has announced the Capitol Complex will reopen to the public on Monday with modified infection prevention protocols. Visitors to the Capitol will be required to wear a mask to enter the building and adhere to social distancing protocols.
Change in Restaurant Industry Guidance Supports Small Breweries
Restaurant industry guidance issued by the Wolf Administration included a number of concerning provisions, including a prohibition on refilling food and beverage containers. This restriction would have severely impacted small breweries since refilling growlers is a big part of their business.
The Department of Health recently reversed course on this decision, mandating that beverage containers brought in by customers can be refilled without contact with the tap, containers are sanitized before each use, or if the tap is sanitized before and after each use.